4.07KW Oval Panel Climate Control Heaters
₨23,500
4.07 kW
Ideal for Large Room, TV Lounge, Small Hall
Ideal for Room size: 12×18; 16×16 or equal
220 volts converted!
LPG or Natural gas model choice
Energy-efficient up to 50%Gas saving
Can operate even at a low gas pressure
Power consumption 20-30 Watts like an energy saver
Air filter operation for clean air
Automatic shut down in case of Gas failure
Child-lock secure for children
Odorless, smokeless, and noiseless operation
6-month warranty included
Description
4.07KW Oval Panel Climate Control Heaters 2022
The 4.07KW Oval Panel are Climate Control Heaters with two models; the choice is yours whether you need an LPG or Natural gas heaters. It converts 220 volts, and its energy-efficient technology keeps your bills in check.
These are the most portable and affordable heaters for home use. It has the power of 4.07KW, includes child-lock security for children, and has an automatic shut down function in any gaseous load-shedding. It is ideal for a Large Room, TV Lounge, Small Hall, and rooms of 12×18; 16×16 or equal sizes. It consists of an air filtrate operation that keeps the air clean from harmful dust and particles. It can operate at low pressure with an extra smooth flow. The company offers a 6 months brand warranty.
The smokeless and noiseless operation of the 4.07KW Oval Panel Climate Control Heaters keeps your apartment warm and calm, providing complete comfort for self-study or getting rest. It's more efficient and reliable in operation and provides total safety functions that protect you from accidental issues.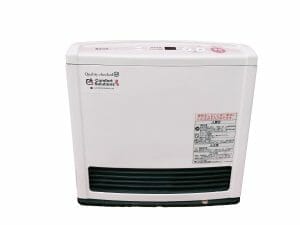 4.07KW Oval Panel Climate Control Heaters
Your review
* Review is required
Email
* Email is required
Add photos or video to your review